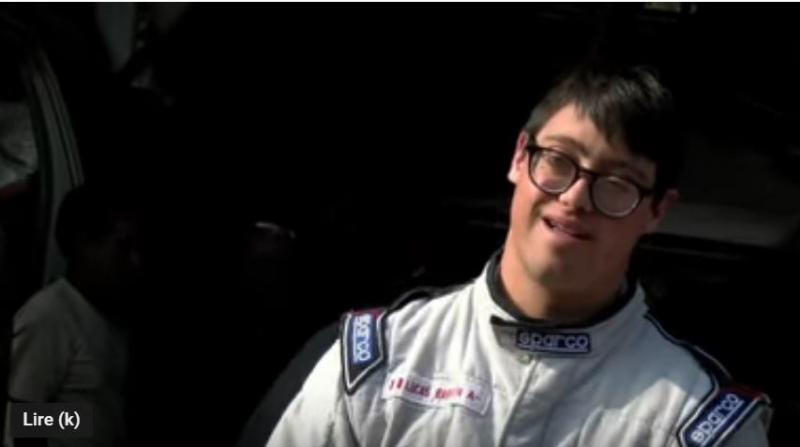 Lucas, a Peruvian of 25 years, is the first first officer reached in trisomy 21, Motorsports enthusiast, participated in the toughest race in the world alongside his father.  From 6th to 17th January 2019, the goal of this amazing crew is to reach the finish line. 
Cyril Despré has a watchful eye on these committed people, as he was himself training with his father on a motorcycle in the Peruvian dunes. He did not hesitate a moment to share his admiration, in the face of such courage.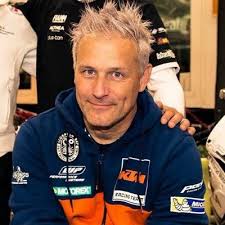 During that time, the Italian Nicola Dutto, paraplegic from a serious fall in 2010 on the Italian, Baja rides a bike, KTM 450 specially designed by a Dutch manufacturer of wheelchairs. Nicola is escorted by three other pilots: one in front, one on the side and the other behind. It ensures that nothing was going to make him fear and will push his physical and mental limits.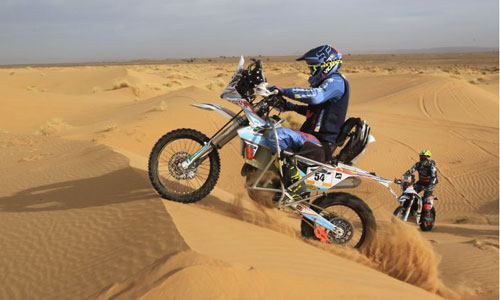 Source : handicap.fr janvier 2019.