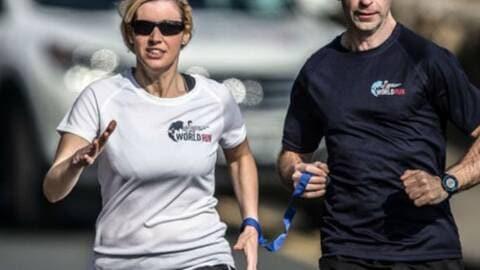 Crédit photo : ouest-France.fr
In Albi, last Saturday 27.10, after a legal battle, Sinead Kane was allowed to start the World Ultra Run Championship with the Ireland team.
The challenge to his participation was about the advantage brought by his dozen guides, at the heart of an event normally reserved for able-bodied people.
Despite her handicap, she qualified for these championships at a meeting in England almost 6 months ago by covering more than 204 kms.
Sinead Kane managed to get his national team into the top TEN by achieving the 67th performance of the event by having covered 185,848 kms in 24 hours.