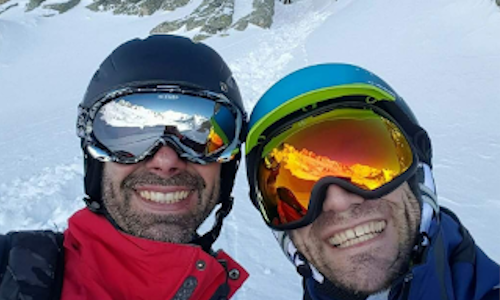 Crédit Photo : handicap.fr
The ascent of the Pic de Posets (Spanish Pyrenees), a challenge for seasoned sportsmen, a feat for Cédric Andrieu and Eddy Estripeau, suffering from three severe chronic diseases. The first contracted two cancers in two years, the second lives with hemorrhagic colitis, combined with COPD, an inflammatory lung disease that forces him to perform several sessions of respiratory physiotherapy per day, and ankylosing spondylitis, a disabling joint pathology. Together, they take on crazy challenges to deliver a message of hope: "Anything is possible! they proclaim in chorus, urging them to "fight  against pain"  
In September 2020, our two friends will try to reach one of the highlights of the Pyrenees, sponsored by Vanessa Morales, a French athlete accustomed to the high mountain. In 2019, she climbed the 5,895 meters of Kilimanjaro (Tanzania) in 9 hours, 58 minutes and 49 seconds, thus smashing the world record. But it could not be approved because, in the last kilometer, Vanessa decided to suspend his stopwatch to save the life of his guide Ronald, plagued by several ailments related to altitude.
 
Source Handicap.fr
September 2020
7.09.2020