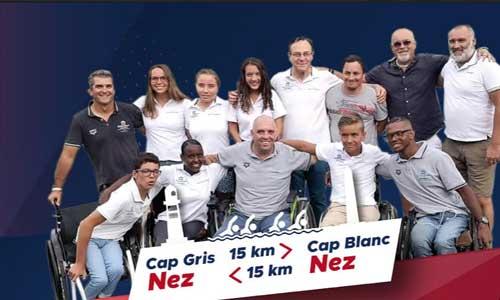 Crédit Photo : handicap.fr
Linking the Grey-Nez and Blanc-Nez capes, 30 km in water at 16 degrees, is the new challenge that Philippe Croizon, the four-amputee athlete, has set himself to celebrate the 10th anniversary of his crossing of the English Channel. From August 24 to 31, he will be accompanied by 5 para-swimmers from his academy.
This complex challenge, due to the cold, its distance and violent currents, is considered the preparatory test of the crossing of the English Channel, Chanel that separates France from the British Islands, earning it the nickname "The Channel before the Channel". The students of the Philippe Croizon Academy, accustomed to the calm and temperate waters of the pool pools, will have to apprehend this new environment in the open sea and in record time. A real test of surpassing oneself...
Source Handicap.fr  Août 2020