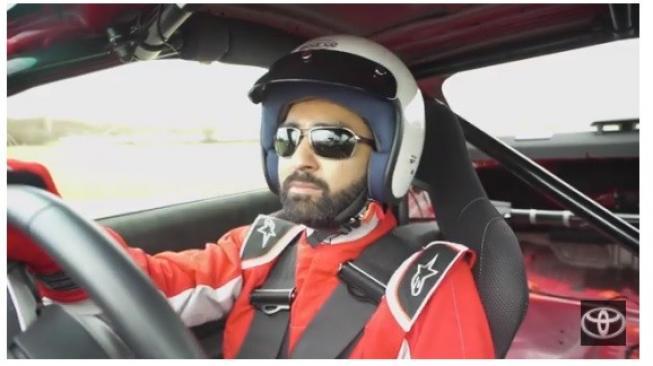 A blind person has achieved a record time in Toyota GT86 on Top Gear circuit.
The Toyota GT86 is the "reasonably fast" car piloted by  guests of the British Top Gear program. Toyota gave the wheel, on the circuit of the Dunsfold aerodrome (England) used in the show, to a blind man. Amit Patel, formerly doctor, lost his sight in 2013. He had not driven since.
Check out the video :


Patel has been guided by the pilot Instructor Mark Watkins to apprehend the track, first with a Yaris hybrid before moving to the small sporty coupe. Watkins, used to work with blind and partially sighted, was impressed with the progressivity of the conduct of his pupil. The latter has for his part said: "it's funny how things come back; the sound of the engine, gear changes, the clutch and the brake. "But driving without knowing where we are going is the craziest part."

A more than respectable time!
After more than 40 rounds in two days, Amit Patel took the start for the timed run, always guided by Mark Watkins. He has managed to achieve a time of 1'46 "58 on the famous circuit, a good performance itself, which would put him in the middle of the ranking of the stars of Top Gear having piloted the GT86 on this track. The monitor, meanwhile, says: "Being in the car next to someone who was almost as fast as me, but being blind, was a surreal experience."

A second video focuses on the formation of Amit Patel by Mark Watkins. Check it out :
Source : sportauto.fr