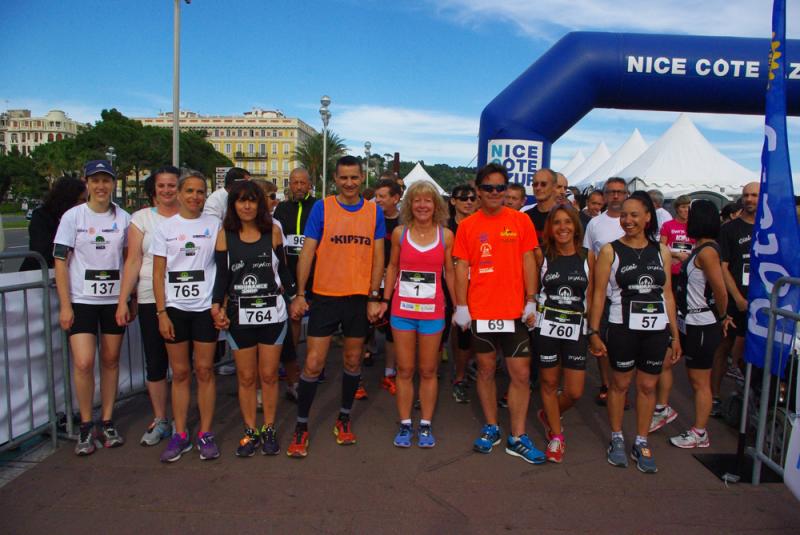 After a full day of race, 24 hour of Defi (read 24 hours of Challenge) has ended on May 17th at 18:15 at Nice on the well-known Boulevard call Promenade des Anglais.  Launched by the city and the Rotary Club, the aim of the race was to raise consciousness of the insertion of handicapped people in society.
The blind athlete, Nathalie Cuny, 48 years, guided by 22 persons had the objective of running 150 KM in 24 hours.
Mission accomplished!  Enough to enlighten this tired but happy champion, with a last 2 KM lap between the Verdure Theater and the Hotel Negresco.  
" I had never run more than 42 km. I am very proud to have realized this record", said Nathalie Cuny.
Nice Matin, May 18, 2014