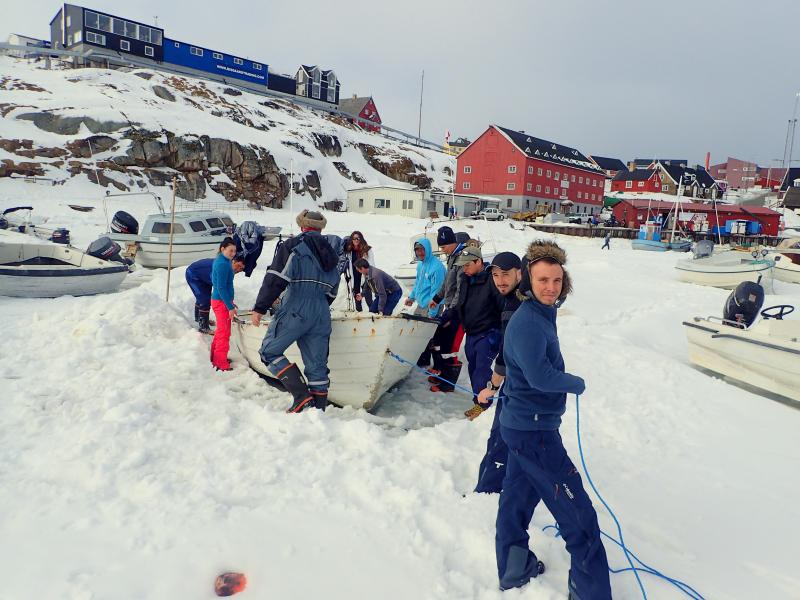 Elisa, Maxence, Ange-Paul and Remi had the happiness of sharing the life of hunters from Greenland on the North Ouest in bay of Disko.
Extract of the Expedition Diary.
Travelling is not changing of country but changing of world and here it is frankly a different planet. Here Men could seem cold and hard to liaise with them but it is the opposite. I think they take us for real handicapped people, not those that are missing a part but to those civilization of the South who are only wining. While in the abundancy countries are crying, here they are living.
That is all.
On this link, you can find the full journal :]
http://www.boutdevie.org/categorie/les-aventures/avannaanut/journal-de-bord-avannaanut/