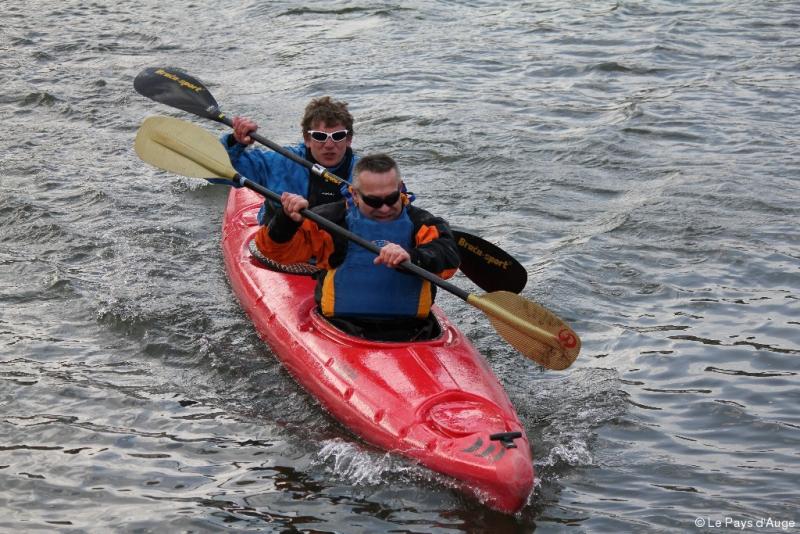 Yoann and Yannick have entered the Figaro Solo Race, to go by kayak from the port of Deauville-Trouville in Normandy to Portsmouth on the south-west coast of England (a distance of 115 miles).
Yannick Gerny is blind, but this doesn't stop him from taking part in extreme challenges. Accompanied by his friend Yoann Deschemaeker, the owner of Concept Sport Emotion (a company which offers kayaking activities at the beach of Trouville-sur-Mer), he is ready to cross the Channel at its greatest width in a two-place kayak. The crossing is expected to take a total of 30 hours, at an average speed of 3.8 mph, all day and all night.
The crossing is expected to take place in June, between the 11th and the 16th.
Another record ?
We wish them every success !