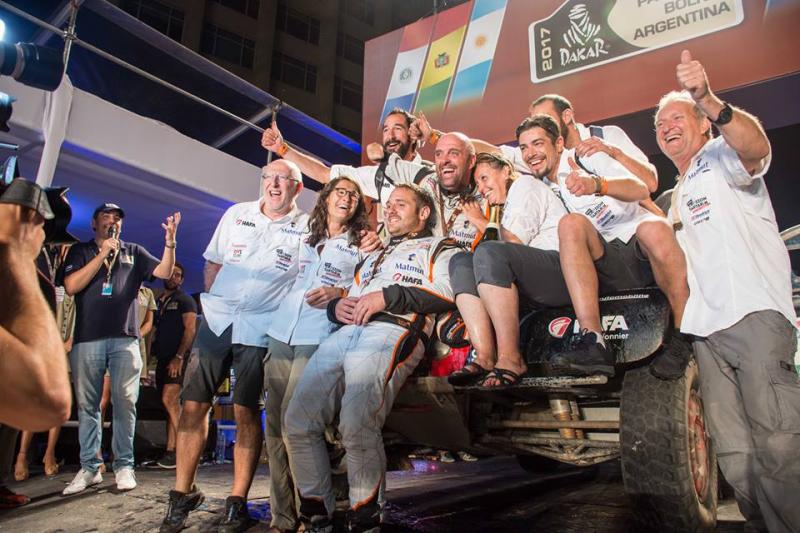 On this 2017 edition of Dakar, the quadri amputated pilot has suffered hell, but he has never given up.
With his co pilot Cedric Dupré, he has finished number 49 in the general competition....

Philippe Croizon took up his unbelievable challenge. On saturday january 14th 2017 ,he ended up the Dakar at the 49th position in the race, out of 58 teams still competing in the car category.
Well Known for his swimming across the Channel in 2011, the quadri amputated Frenchman drove a buggy with a hydrolic joystick activated with his right arm.
With the precious help of his copilot Cédric Dupré and the whole team Croizon_Tartarin he has accomplished a real exploit.The binomial team Tartarin - Duplé
(Cedric's brother)took the 47th place.
Though Philippe finished more than 52 hours behind the winner of the race Stephane Peterhansel, he said he had " learned what the Dakar was: hell on earth all along.
So many times I have cracked, wept, howled, then you calm down, you pull yourself together,you pause and you go again."
He went on:" It' s hard, it's tiring but I enjoy it.As far as driving is concerned I get a kick out of it because I have my racing car in hand."
A few days later, here he is ,at the arrival.