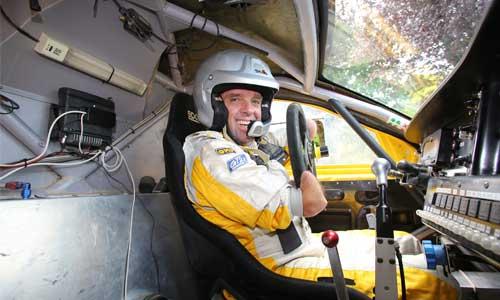 He won fame by swimming across the Channel, then swimming to and fro the 5 continents.Philippe Croizon, a quadri amputee quitsl the water to launch into a new challenge on dry land: the 2017 Dakar race, a world premiere.
"As for most of my other challenges, 99%of people will say that it is impossible, however...!" After braving the oceans many times, Philippe chooses a new element and prepares to cover himself with sweat and dust in the wild barren stretches of the south american continent in the 2017 Dakar race.
His belief: "each one of us must make one's dream come true , even the most foolish dreams "This sportsman of the extreme, quadri amputated, intends to prove it at the steering wheel of a buggy.
The team Tartarin Croizon
As for each of his most foolish projects, the sportsman knows how to mobilize people around him.Through a single phone call, he managed to convince Yves Tartarin who is credited with 20 Dakar.
"Of course we have less than a year to get ready but I feel he is able to take up his bet.He is a man of exception with a spirit of steel, that is the reason why I have agreed to be his co pilot.