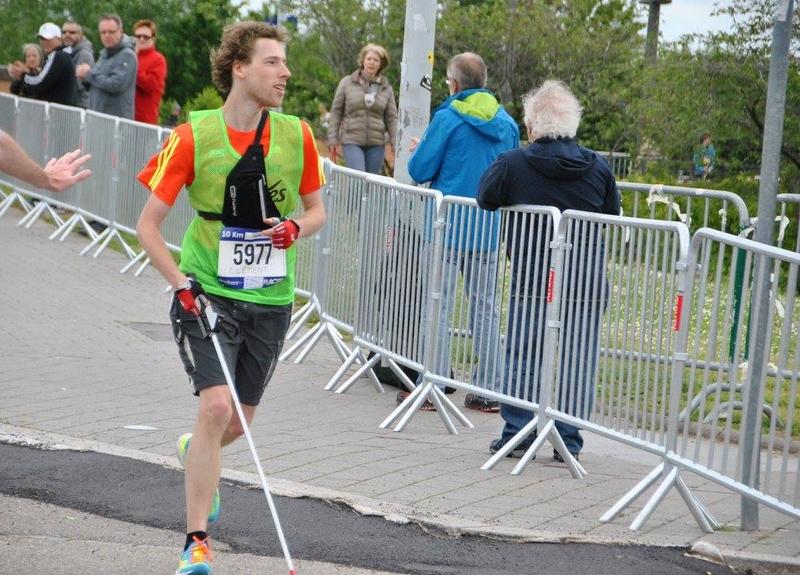 In January of 2018, Clément Gass wishes to run the marathon of Cernay-la-Ville (78) in less than 4h30 in full autonomy, without any human help, only with his white stick and an GPS application on his smartphone.  
« I already have taken up this challenge on September 17 September during the Colmar marathon in 4h29'41'' », was he declaring recently.
Let us wish all the best to this out of the ordinary athlete
Team « eHWR ».
Photo : crédit Christian Kehlhoffner