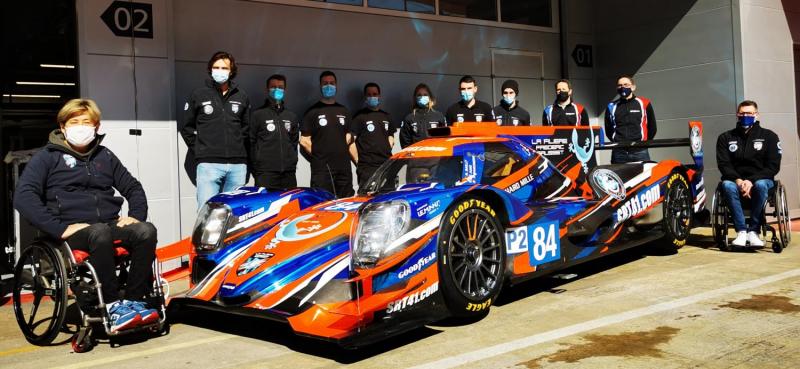 Crédit photo : www.24h-lemans.com
At a time when the Tokyo Paralympic Games are opening, it is therefore a done  deal in August 2021 as two disabled drivers, the Belgian Nigel Bailly and the Japanese Takuma Aoki. "To be on the starting line, thanks to the invitation of the organizers who enrolled them in the Innovative Car category is  a great satisfaction," explains Frédéric Sausset, Team Manager of his SRT 41 team, today, and former participant as a quadri amputee driver during the 24 hours of Le Mans in 2016.
It is on an Oreca with a Gibson engine developing 650 hp that the two paraplegic drivers participated in this 89th edition, supported by an experienced driver, Matthieu Lahaye. The car was equipped to be driven by Takuma Aoki and Nigel Bailly who, unlike the other competitors, had to bring the car into the pit to make the driver changes.
At the end of the 24 hours, the crew, number 84, made the finish in 32nd position. "A dream to cross the line at the end of the 24 hours," declared the Belgian paraplegic pilot, Nigel Bailly, all smiles in the box.