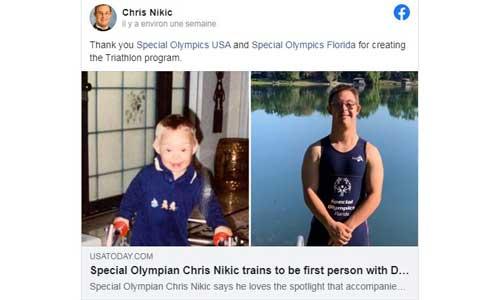 Chris Nikic, a 20-year-old American, succeeded by becoming, on November 8, 2020, the first triathlete with Down syndrome to complete an Ironman in Florida, accompanied by his guide, Dan Grieb.
Despite a fall on his bike and an attack of insects, he managed to complete the 3.8 km swim (1h54'39), 180 km of cycling (8h12'37) and the 42 km race (in 6h18'48) in 16h46'09, or 13'51 before the permitted limit.
On the morning of the competition, he had posted on social media: "This morning I got up with Down's syndrome... Tonight, I'll go to bed Ironman!".
Congratulations Chris!!
Source Handicap.FR
Novembre 2020