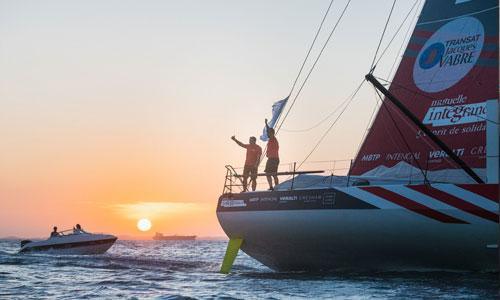 Vendée Globe: one hand, and no limit....
Tomorrow, Damien Seguin, skipper born without a left hand, will set sail for the Vendée Globe: the Grail of all sailors, his dream as a kid. He thus became the first handisportive to participate in this solo round-the-world trip.
"I will be the first handisport skipper to take part in this round-the-world trip solo, non-stop and unassisted, it's a real pride," the 41-year-old skipper told AFP, while working on his boat, Apicil Group, a monohull of the Imoca class.
Source: Handicap.fr
November 2020