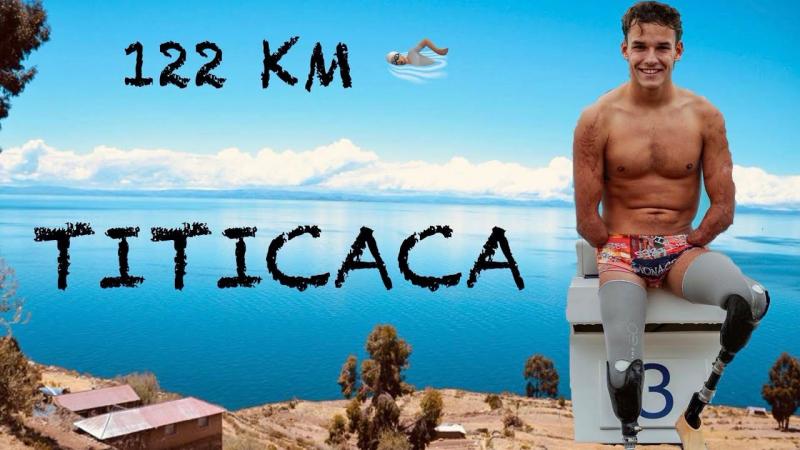 On wednesday november the 10 th Theo Curin launched  his own adventure :the crossing of Lake Titicaca in complete economy with the vice olympic champion Malia Metella and the eco adventurer Matthieu Witvoet.Conscious of the climate issues of the moment it was necessary for him to integrate a strong ecologic and envirementai dimension to this  adventure, next to the human and solidary feat, 
Lake Titicaca, 122 km long, with a 10°C water, at  an altitude of 3813 meters, offers an  ideal setting to  this uncommon adventure. More than a physical  challenge, a true  challenge conveying the values of sport and surpassing of oneself, this expedition never realised before has also a particular enviremental and solidary dimension. 
It is both a sportive and human challenge that the 3 swimmers are launching.Beside them they will have to pull a un boat especially conceived for this occasion. This platform will be used for them to sleep, to  eat and to stock the material necessary for the crossing,
And also, through this adventure, the three sportsmen intend to support solidary projects to assist poor local populations,helping them to build a more dignified life. 
Source : Radio France nov 2021.