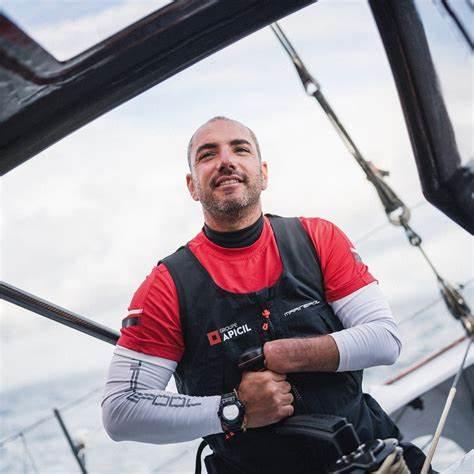 Damien Seguin - Voile -  Une première réussie ! | Facebook
After 21 days of racing, Damien Seguin and Benjamin Dutreux finished "La Transat Jacques Vabre" in 11th place and1st  Imoca Class with straight drifts!
Congratulations to this disabled duo who carried high the colors of inclusion aboard the APICIL Group boat.
Through the visibility provided through these offshore races, we want to bring boldness, hope and resilience to all people who feel excluded by their disability.
Damien, skippper, born without a left hand, shows us that surpassing oneself is not a story of disability but of mental strength and patience.
A message of hope tinged with boundless admiration for our sailors.
Thank you Damien and Benjamin!
Source: Communication Apicil December 2021
Video : YouTubeTransat Jacques Vabre Normandie Le Havre.