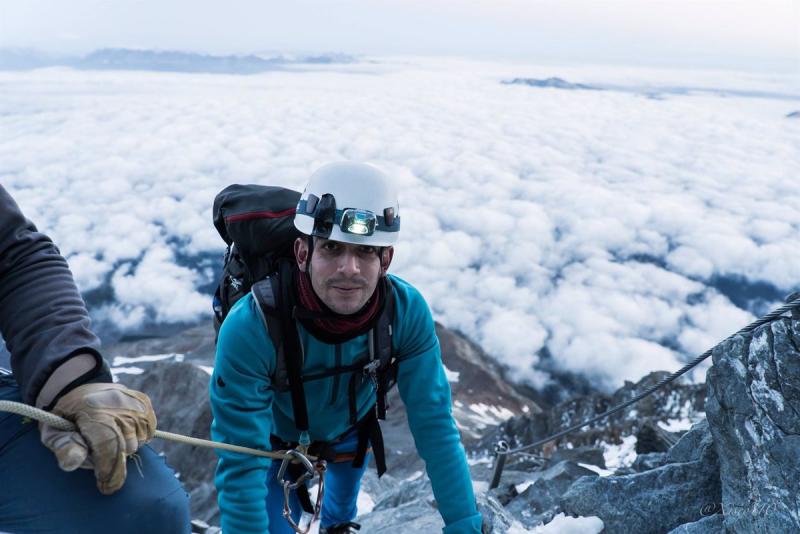 Paralympic athlete and amateur mountaineer Gerard Descarrega, gold medallist in the 400m at Rio 2016 and Tokyo 2020, became the first blind athlete to reach the summit of Mount Kenya, the highest mountain in the African country, at 5,199 metres.
After overcoming "very complicated moments" such as a storm in the middle of the descent of the African mountain, Gérard Descarrega managed to make three ascents, after those of the peak of Aneto in the Pyrenees, at 3,404 meters, and Mont Blanc, at 4,807 meters, in the Alps.
The ascent of Mount Kenya involved a solidarity action, as it gave materials to the blind community in Nairobi.
The expedition was divided into a first part of trekking without much difficulty with family and friends, and a second that included climbing a 700-meter wall with his best friend, Xisco López, guide and mountaineer Oscar Cadiach and German mountaineer Felix Berg.
When Gerard was just a child, he was diagnosed with retinitis pigmentosa, which caused him to gradually lose his sight until he became blind, but this circumstance did not prevent him from taking up this challenge, as he intends to make the mountain an important part of his life in the future.
The next challenges for Descarrega, who became blind at the age of 18, will be to climb a "6000" in August, a "7000" in 2023 and, after the Paris 2024 Paralympic Games, to attempt the ascent of Manaslu, the eighth highest peak in the world in the Himalayan range, at 8,163 meters.
Source: Benin Actu.com - Laura Tournon - April 2022.