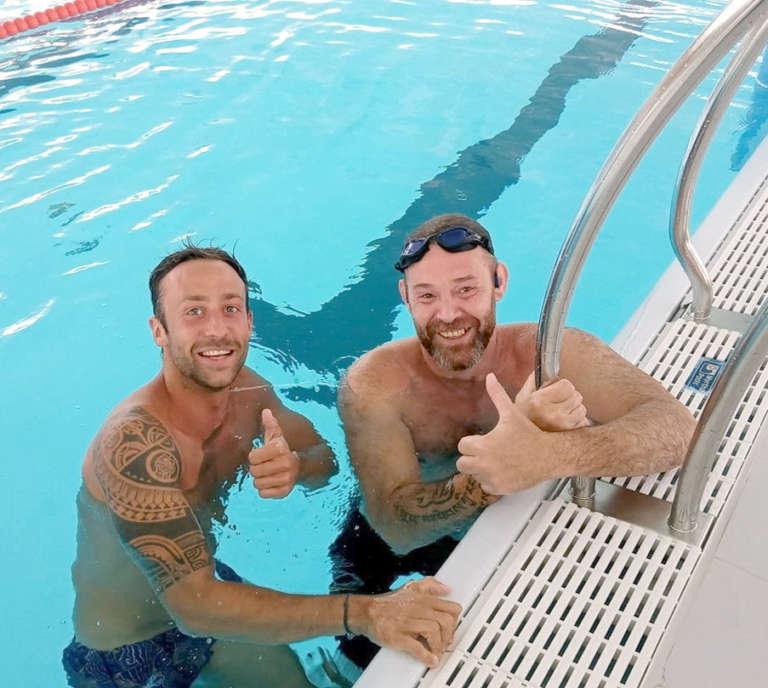 Crédit photo : Le Courrier Français.com
Aged 44, Marc Chaumont, this paraplegic Luçonnais has set himself a challenge: swimming between La Tranche-sur-Mer and the island of Ré.
In April 2017, Marc had an accident.
"I received two 800 kg formwork benches on me. I woke up from a coma after 24 days and became aware of the lack of sensitivity in my legs, my spinal cord was severed in two places.
From the rehabilitation, I wanted to swim, succeeding was a real relief, when I swim, I am like everyone else, my disability is no longer visible. Since I can't work anymore, I want to do other things. My project is the swimming crossing from La Tranche-sur-Mer to the island of Ré. If I'm able to swim, just swim for a long time! Philippe Croizon encouraged me". 
Amputee of all four limbs, Philippe Croizon multiplies sporting feats, such as swimming across the English Channel.  "You'll see a lot of beautiful things coming to you," he said. "Philippe became the godfather of my project. »
Source West France 2022
Paraplegic, he will swim from La Tranche to Ile de Ré : Click here to See the video.